Thinking about moving to San Francisco? This quick guide covers the fundamentals, including housing, weather, job market, and more.
COST OF LIVING
San Francisco is the most expensive city in the United States. According to Curbed San Francisco, the median rent in fall 2017 was $3,400, the highest of any city in the country. On average, about 40 percent of a person's salary goes to housing in San Francisco, which is also greater than that of any other city in the country.
GETTING AROUND
The San Francisco Bay Area has an extensive transportation network of streetcars, subways, buses, bike lanes, and freeways. It isn't necessary to own a car here thanks to the City's compact geography. There are two primary public transportation systems:
MUNI – includes cable cars, buses, trolleys, and trains servicing the city of San Francisco
BART – includes commuter rail trains servicing numerous cities around the Bay Area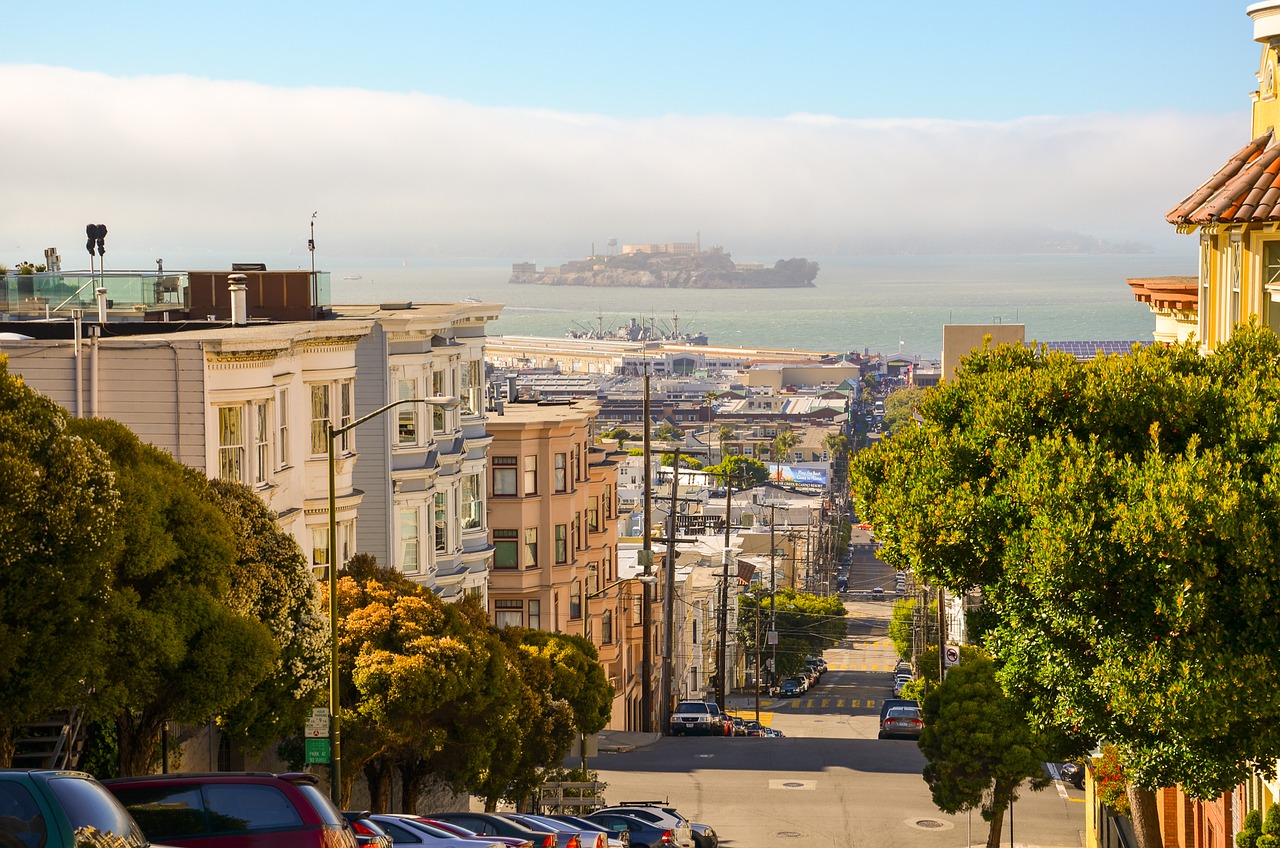 WHERE TO LIVE
San Francisco has something for everyone. Different neighborhoods cater to different crowds depending on taste, as the City accommodates an array of diverse lifestyles. Here are a few areas with different vibes:
SoMa (South of Market): popular with newcomers, young professionals, good access to transit
Nob Hill: diverse, centrally located, lots of historic architecture
Richmond/Sunset: great for families, more laid-back, less expensive
THINGS TO DO
San Francisco has plenty of things to do not just for tourists, but locals as well.
If you're interested in the outdoors, take advantage of the many nature parks and hiking trails around the Twin Peaks area. If bar-hopping is your thing, you can sample the after-hours nightlife in the North Beach and Union Square districts. Finally, there's much to explore in the Bay Area's other cities Oakland and Berkeley, where you can experience counterculture West Coast style.
CLIMATE
The San Francisco Bay Area experiences mild weather year-round, although temperatures in summer can feel cold to those unaccustomed to the area. October is the warmest month with an average high of 73 degrees at the San Francisco International Airport, and January is the coldest with an average low of 41 degrees.
Because of the Bay's geography, micro-climates with vastly different conditions can exist in the span of a few miles. Areas farther inland like Downtown can be much warmer than those closer to the ocean, like Sunset. Fog is also frequent in low-lying areas of the western part of the city closer to the ocean.
JOB MARKET
San Francisco has no shortage of smart, talented people. The unemployment rate was 3.0% as of October 2017 for the greater San Francisco area, among the lowest in the country. Some of the major industries in the Bay Area include tourism, technology, business, and logistics. Nearby Silicon Valley, in particular, is home to numerous Fortune 500 tech companies, including Apple and Google.
LEARN MORE
For more information about everything San Francisco has to offer, go to sftravel.com. As you plan for your move, be sure to call AZ Rise! With services from New York to San Francisco, we are the #1 cheap Bay Area movers. Request a free quote when you call today!